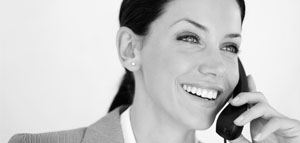 The Association for Digital Marketing Professionals.
For every professional working in or wishing to work in Digital Marketing, this is YOUR Association.
For years Digital Marketing has been the emerging art among entrepreneurs and bright sparks in business who could use the online toolkit to produce dynamic digital marketing campaigns that attracted scores of new customers and renewed brand awareness. It was these people who kept the digital fire alive and it was their innovative mindset that gave birth to new strategies and more unique ways of reaching their target audience.
The industry responded and Digital Marketing became more than a passing fad. It became a profession! Today many companies demand digital marketing qualifications and skills and education providers are now including digital marketing qualifications from Foundation to Post Graduate level.
The age of the Digital Marketer is here! The Digital Marketing Association is here to represent and support professionals in this industry. We provide useful information on qualifications and courses in Digital Marketing and its related fields.
We offer updates from the industry so you are always informed on the latest news and campaigns.
What we do
The Digital Marketing Association is a not-for-profit membership organisation for digital marketing professionals.
According to our Articles of Association:
This company's objectives will be informing, certifying and educating and offering membership to those individuals or companies working in or associated with or wishing to work in digital marketing. For those purposes the company will strive to offer a platform for discussion, vision and collaboration to those working in the industry and help promote education and research.
The Digital Marketing Association supports and encourages digital marketing professionals to uphold industry standards, to ensure best practice in our young profession.
The Digital Marketing Association promotes education in digital marketing and will work with organisations and educational bodies offering these qualifications to promote digital marketing training.
The DMA Advisory Board
The DMA has the support of its Industry Advisory Board members from some of the key industry players including Google, UCI, Linkedin, Barclays, Intel, and SAP Labs.